Dubai Yacht Rental Prices
Yachts can be chartered anywhere in Dubai, starting at around Dh400 an hour. It really all depends on how many people plan to be on the yacht and how big the yacht is. Available in a variety of sizes, from 2 to 250 people, there is something for everyone. Yacht charters in Dubai vary widely when it comes to pricing. It all depends on the size of the yacht, the length of the charter, and the season. But in general, you can expect to pay $500 to $5,000 per day for a standard yacht charter.
Chartering a yacht in Dubai is extremely cheap compared to other cities in the world. Unlike other providers, when booking a yacht with Nanje Yachts, the price always includes fuel and crew. There are no hidden fees and prices start from AED 750 per hour. Additional services can be added to your yacht tour such as hostesses, waiters, and on-site chefs.
Types of yachts available for Rent in Dubai
All types of yachts can be chartered in Dubai, from small intimate vessels to large superyachts that can accommodate dozens of guests. Before you start browsing the listings, make sure you know the type of yacht you want. This will save you time and hassle later. While there are many places to rent a yacht in Dubai, you can choose a yacht charter company with a location that suits you.
Dubai's marina includes Yacht Club Dubai Marina, Pier 7, Dubai Harbour, Dubai Marina Walk, Dubai Creek Golf and Yacht Club, Marasi Marina, Bulgari Hotels & Resorts, and Jumeirah. Dubai Marina is a popular choice for those looking to charter a yacht, but all of Dubai's marinas offer stunning views of the city.
Nanje yachts charter Dubai offers yachts of all sizes and designs to make every event intimate and extraordinary. We have a wide range of yachts including Sunseeker, Azimut, Galeon, Benetti, Ferreti, and many more. You can book everything within budget and convenience to host an event according to your plans.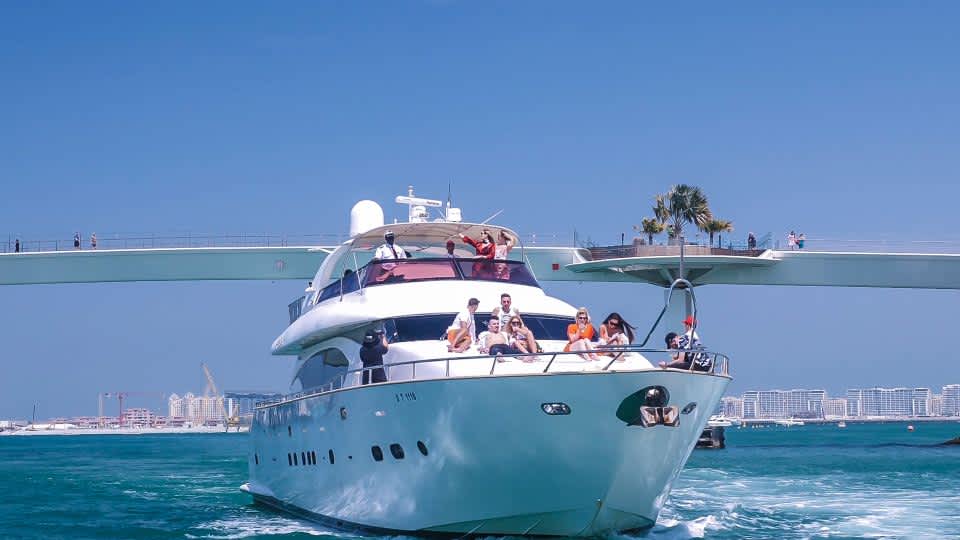 Dubai Yacht Charter Prices
Right now, a yacht cruise will cost between Dh550 and Dh5000 per hour. The most recommended yacht sailing time is usually between 3 and 4 hours. But it also depends on how much you are willing to spend on your trip. Often, what's on offer also varies depending on which luxury yacht you're on board and other activities like live chef cooking, water skiing, and more.
Another key factor is the company you book with. Unfortunately, if you do not do your due diligence when chartering a yacht, your experience may not be as pleasant. This price can go up or down, which can pay off if you book with an underperforming company. However, with the right professional company, your entire experience will be smooth and enjoyable, not to mention pocket-friendly.
What is a yacht charter?
Basically, a yacht charter usually means paying a fee to rent an owner's superyacht for an agreed period of time. During your charter holiday, you have access to all the amenities of a superyacht, including professional crew, cinema, and motorboats. Also, during this period, the staff will take care of the guests. In most cases, however, guests opt for a shorter time span, usually a few hours, due to price. This allows you to get the full luxury yachting experience at a meager budget-friendly price. All in all, a yacht charter gives you the chance to enjoy Dubai as the 1% do.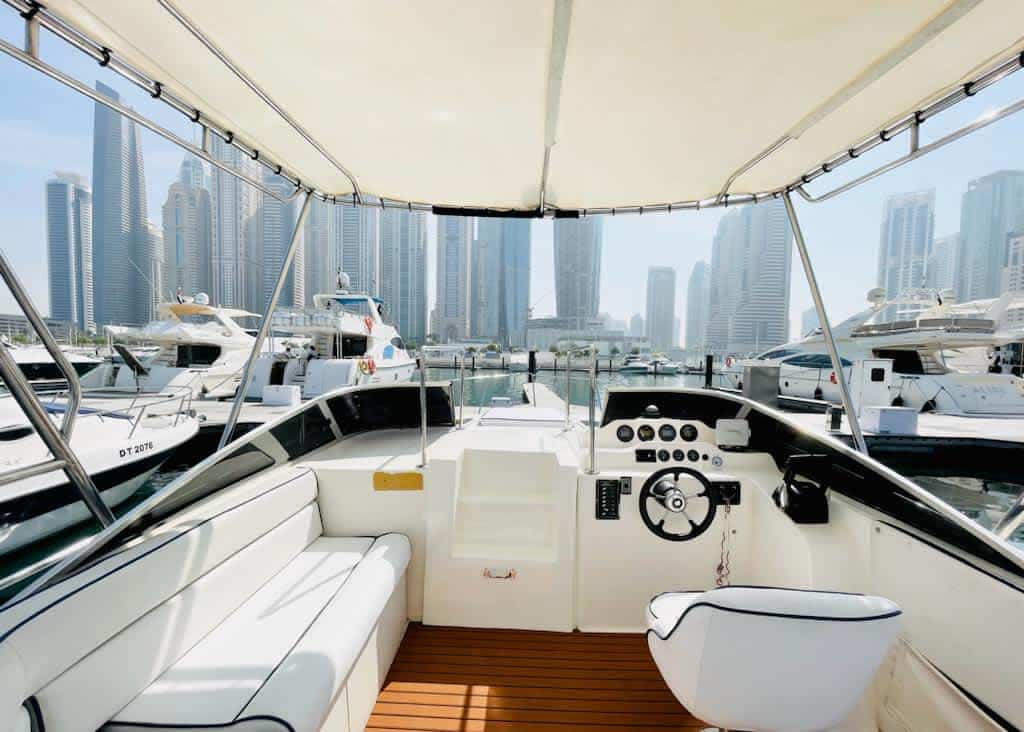 Basic Components of a Dubai Yachting Cost
It goes without saying that each yacht has a different base price based on its size, extras, and features. If you opt for a small yacht or catamaran, the prices are relatively low compared to chartering a luxury motor yacht.
Customized packages such as diving and a live DJ or chef may increase the base price. In most cases, the base price is adjusted according to the time you want to spend on the yacht. Sometimes customers opt for bottle service, decorations, and other extras to spice up their experience. Of course, these additional features cost extra.
Factors that determine the renting price of a luxurious yacht
Typically, most, if not all, charter yachts are privately owned. However, prices must fluctuate based on a number of factors, such as
Seasons: Granted, Dubai is such a calm, sunny environment that you'll hardly notice the seasons change. However, during certain months, usually from September to March, there is always an influx of tourists.
There is a good chance that prices in these months may be higher than the rest of the year. Also, you will find that charters for special holidays can be slightly more expensive.
The key is to plan your luxury yachting experience carefully. A difference of one week can significantly change the cost of your trip.
Destination: The farther the destination, the more time and fuel will be consumed on the journey. So if you spend more time on the yacht, you will likely pay more.
Ship Characteristics: Luxury yachts are characterized by varying capacities and designs. For instance, the Sunseeker Gold 59 is bound to have different pricing than Van Dutch 40 simply because of its design. Such features are bound to affect the prices of the yacht ride in Dubai.
Professional licensed captain and crew: having a crew to help manage the whole experience is crucial. With a professional crew, you only have to worry about enjoying your trip.
Typically, the price will also include a team of professionals who will ensure you have nothing but the best experience.
Conclusion
Nanje Yachts specialize in Yacht Rental Dubai and Professionally licensed captain and crew who will manage the whole experience. We also provide Deep Sea Fishing Trips in Dubai. Contact us for Yacht Rental Dubai Marina