If you've been dreaming of an extraordinary escape on the sparkling waters of Dubai, Nanje Yachts is here to turn that dream into an awe-inspiring reality. Picture yourself aboard a luxurious yacht, gently gliding through the pristine waters of the Arabian Gulf, surrounded by iconic landmarks and breathtaking views. And now, with our exclusive limited-time offer, your dream yacht charter experience is more accessible than ever before.
Discover the Ultimate Yachting Experience in Dubai
At Nanje Yachts Dubai, we pride ourselves on offering a truly unforgettable yachting experience in the waters of Dubai Marina. Whether you're seeking a serene escape with your loved ones, planning a memorable celebration, or simply desiring to indulge in the lap of luxury, our fleet of precisely maintained yachts caters to your every desire.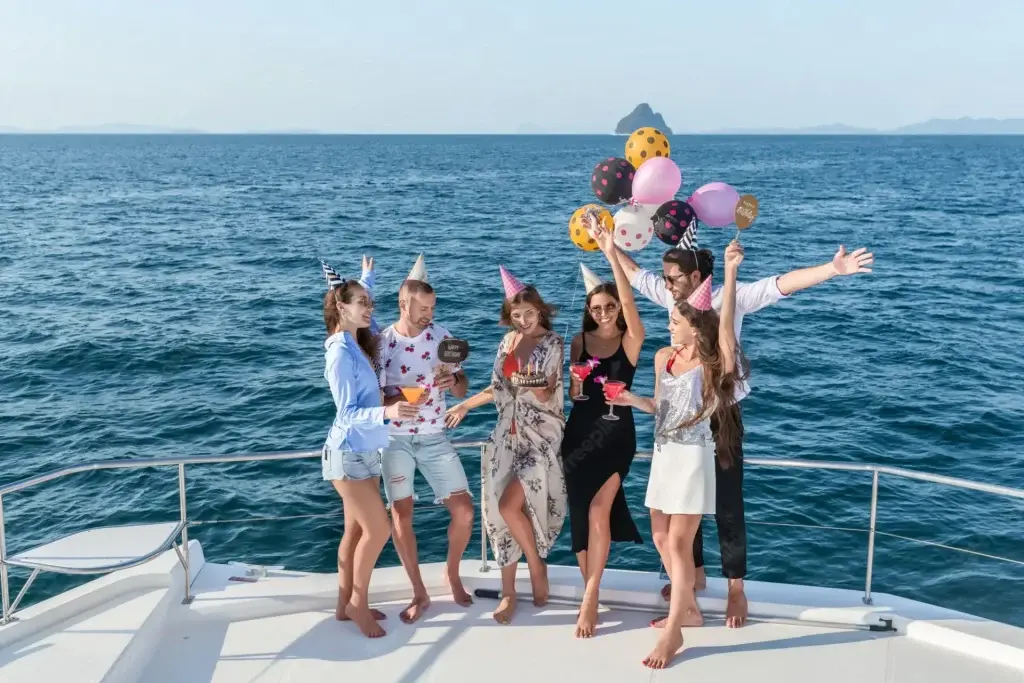 Why Choose Nanje Yachts Dubai?
1. Luxurious Fleet: Our exquisite fleet comprises a range of yachts, each designed to provide the utmost comfort, elegance, and style. From sleek and intimate yachts to spacious vessels perfect for hosting a party, we have the ideal yacht to match your preferences.
2. Breathtaking Views: Prepare to be amazed by the stunning vistas that Dubai offers from its coastline. Whether it's the iconic Burj Al Arab, the mesmerizing Palm Jumeirah, or the awe-inspiring Dubai Marina skyline, every moment on board promises picture-perfect memories.
3. Experienced Crew: Our highly skilled and professional crew members are dedicated and ensure your safety, comfort, and enjoyment throughout your journey. From expert captains to attentive service staff, every member of our crew is committed to making your yacht charter exceptional.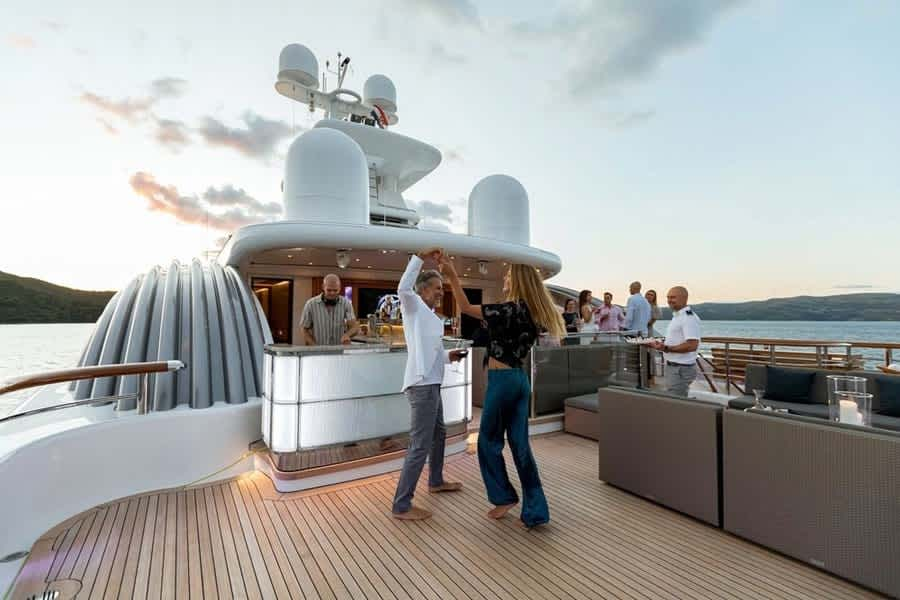 Limited-Time Offer: Book Now and Save 30%
We understand that exceptional experiences should also be accessible. That's why we're excited to offer an exclusive deal that allows you to embark on your dream yacht charter while enjoying incredible savings. By booking now, you can take advantage of a remarkable 30% discount on selected yachts. Don't miss out on this opportunity to elevate your Dubai vacation with unparalleled luxury yachting at an unbeatable value.
How to Book Your Dream Yacht Charter
Booking your dream yacht charter with Nanje Yachts Dubai is a seamless process. Simply visit our website Nanje Yachts or get in touch with our dedicated team to explore our fleet, check availability, and secure your preferred yacht for your desired dates. Whether you're planning ahead or seeking a last-minute escape, we're here to accommodate your needs.
Don't let this incredible opportunity sail away! Book your yacht rental in Dubai now to secure your 30% discount and embark on a journey of luxury, relaxation, and indulgence with Nanje Yachts Dubai. Experience Dubai from a new perspective and create memories that will last a lifetime. Your dream yacht charter is just a click away.
Experience Luxury Like Never Before with Nanje Yachts Dubai: Book Now and Get 30% OFF on Yacht Rentals!
Nanje Yachts
Average rating:
0 reviews