Exotic Yacht Rental in Dubai
Summer is the best time to relax and enjoy as you break through the hustle and bustle of everyday life. The hot summer is a time to catch up and spend time with your family and friends. Beat the heat while you sail on a serene yacht trip among the waters of Dubai Marina.
Sea voyage in Dubai is not only an ordinary relaxation in the fresh air; it is a mesmerizing journey on the calm waters of Dubai Marina, beautiful scenery, and comfortable ride. We offer you many scenarios here for an exotic yacht trip in Dubai on a charter yacht in Dubai, rental boats or a mega yacht that defines the luxury and rich lifestyle of Dubai.
Sunset on Dubai Yacht
Witness the beauty of Dubai, relax and loosen up yourself as you rest in the twilight on a luxurious sunset cruise along the waters of Persian Gulf. It will be an ecstatic and joyous moment worth treasuring.
Marvel at the astonishing sights as you sail past amidst the skyscrapers of Dubai shimmering under the sun. As you cruise, you see the Burj Al Arab – standing majestically and sailing around the stunning Palm Jumeirah and near Atlantis The Palm, delight your eyes – as the sun slowly sinks down leaving the sky painted with gorgeous colors.
Apart from cruising and the sunset views, you could also experience the luxury 5-star international buffet and have access to all parts of the cruise.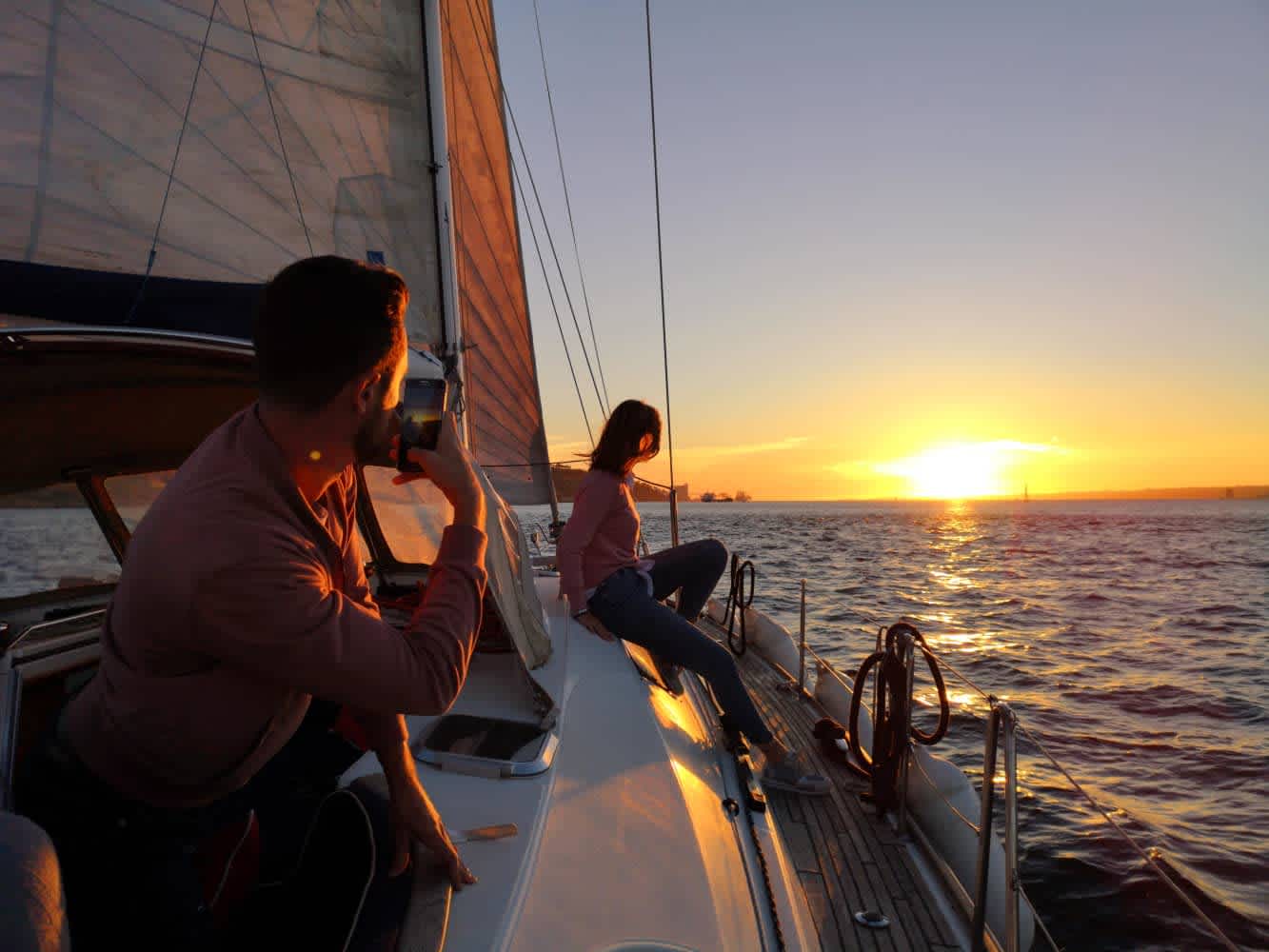 ELECTRIFYING WATER ACTIVITIES WITH FRIENDS
There is nothing better than an adventurous watersport trip with your CLAN. Go for a water sport package and we'll provide you the best wave in Dubai Marina, equipment and professional instructors making it a thrilling activity.
Seawater sports have always been an attraction for water lovers. Here's a list of water sports options and activities that are most popular.
Flyboarding
Jet Skiing
Banana boat ride
Donut ride
Speed boat Ride
Swimming
The calm water of Dubai Marina allows you to relax and have a delightful time with your family and friends around.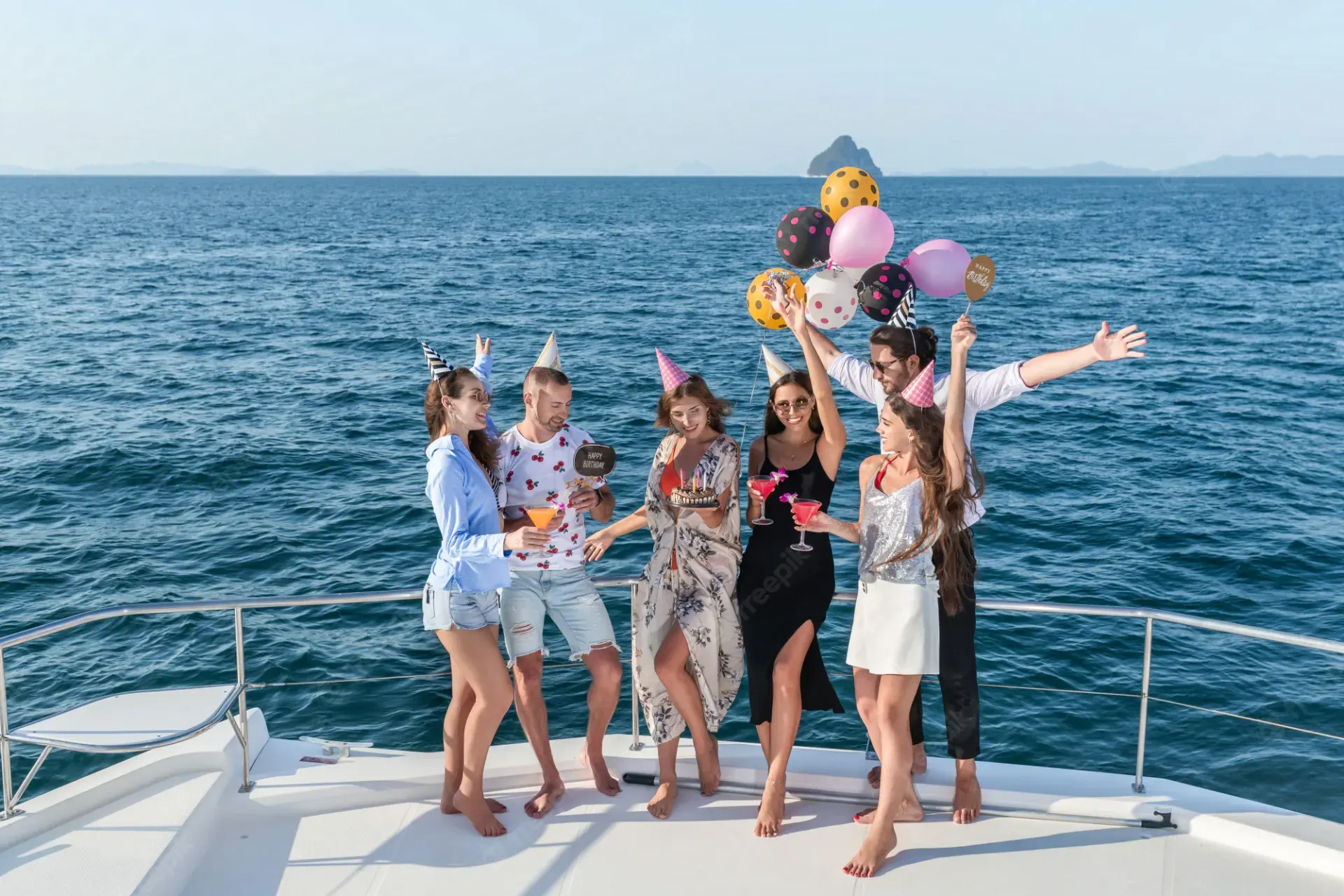 Holidays With Family on Yacht
Think outside the box for your next family tour. Whisk your family away on the yacht holiday of a lifetime in Dubai. Steering a real yacht, exploring underwater life, swimming, and jet skiing are the best options to go on while sailing with children.
Enjoy the exotic paradise and your time together and allow us to take the hassle out of your family getaway.
Romantic Yachts Trips Or Overnight Packages
Be it summer or winter, never postpone sharing your feelings with your partner. Gift yourself and your partner a romantic date on a luxury private party yacht in Dubai. With a yacht Dubai rental, expect to have all the private time you want on your honeymoon or a special date. Contact us for Boat Rental Dubai or Yacht Rental Dubai Marina
With no hitches or any disturbance but just tranquility of waters surrounding you from all sides, portrays a splendid setup for an extravagant honeymoon.