Tips for Yacht Rental Dubai
You are finally planning that bucket-list dream holiday that you've been planning for months; the dream to charter a yacht in Dubai. It's bound to be a memorable trip, so you will want to make sure it's planned well and you make the most of it. After all, it's not every day that you get to sail across the ocean with your family and close friends. So, are you ready to get planning on this trip? Well then, read on to understand the essential factors one should know before renting a yacht.
Charter a yacht in Dubai for your dream vacation is an excellent idea! You will want to make sure the trip is planned well and that you make the most of your time there. Here are some essential factors to keep in mind before renting a yacht: – Make a list of everyone who will be coming on the trip with you so that you can narrow down your search for the perfect vessel. – Consider what kind of activities you want to do while on your holiday- this will help you determine the size and type of yacht you need to rent. – Choose a reputable company that has a good selection of yachts to choose from so that you can find the perfect one for your dream trip!
Budget Plan for Yacht Rental in Dubai
Before renting a yacht, it is important to do your research and have a budget planned out. This will allow you to choose a yacht that best suits your needs and budget. Make sure to understand the amenities that are provided and if there are any additional costs. By doing this, you will be able to charter a yacht that is within your financial means.
Craw at Yacht Rental Dubai
The team of a luxury yacht is usually professional and well-experienced. They have the knowledge and expertise in ensuring guests a hospitable treatment. However, you can always check with the captain and request to meet the team to have a better understanding of their behavior. By doing this, you will be able to get insights into the kind of service they are going to provide during your stay.
On Board Amenities at Dubai Yachts
The type of amenities available on a yacht will usually depend on the specific yacht that you select. It's always a good idea to speak to the rental company and let them know about your individual requirements so they can help you choose a yacht that has the amenities that you need. Another option is to look for this information on the rental company's website.
Yacht Type
When you're looking for a yacht to rent, be sure to inform the company about the number of guests you'll be having on board. This way, they can provide you with options that have the capacity to comfortably accommodate everyone. The last thing you want is to pay extra for a bigger yacht or end up with one that's too small and cramped for your guests.
When packing for your yacht rental journey, be sure to bring along the essentials such as sunscreen, a jacket, towels, and a bathing suit. Yachts have ample storage space to keep your belongings, but try not to bring too much just in case. It's always a good idea to check with the rental company first, so you know what is and isn't allowed on board. Board games are always a fun way to pass the time with your crewmates!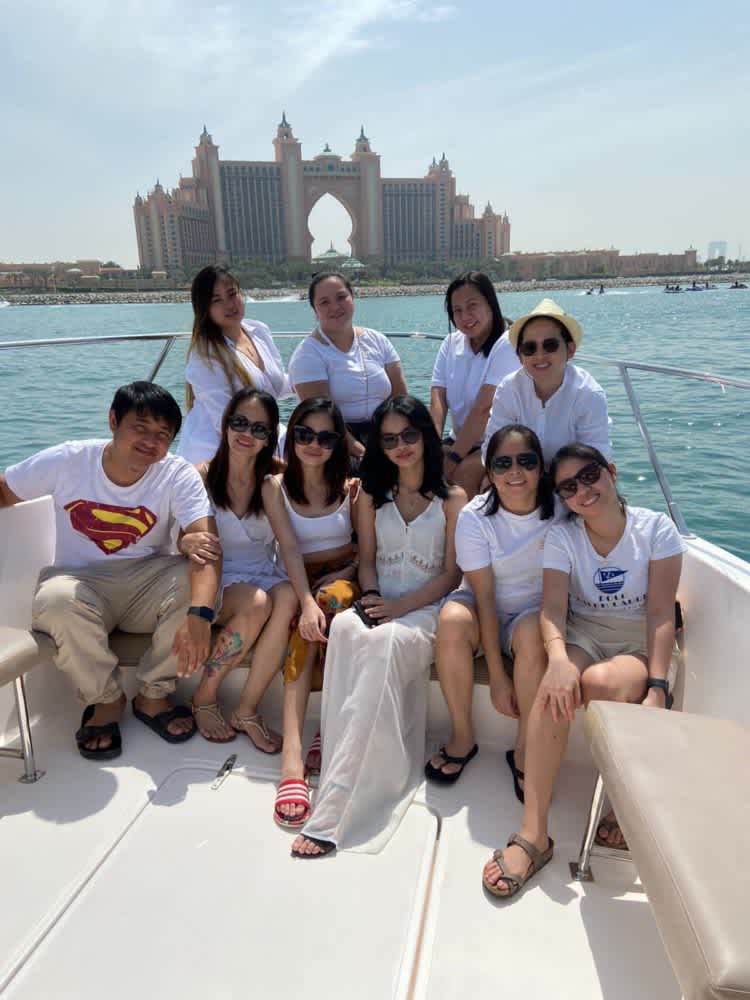 Nanje Yachts Dubai
Whether you are spending the evening out at the sea or planning a long vacation, nothing beats renting a yacht with your loved ones. Just imagine sailing across the sea against the beautiful skyline and spending quality time with the ones closest to you.What could be better than renting a yacht with your loved ones and sailing across the sea against a beautiful skyline? Nanje Yachts Rental Dubai can make your dream a reality. Contact us for Yacht Rental Dubai Marina