Book a Dubai yacht tour that includes water sports. Water sports in Dubai is an exciting way to spend a holiday. Get ready for water skiing, wakeboarding, parasailing, jet skiing, banana boats, and more. Water sports in Dubai are a great way to spend your holiday. Whether you're looking for a relaxing day at the beach or a thrilling adventure, there's plenty to choose from.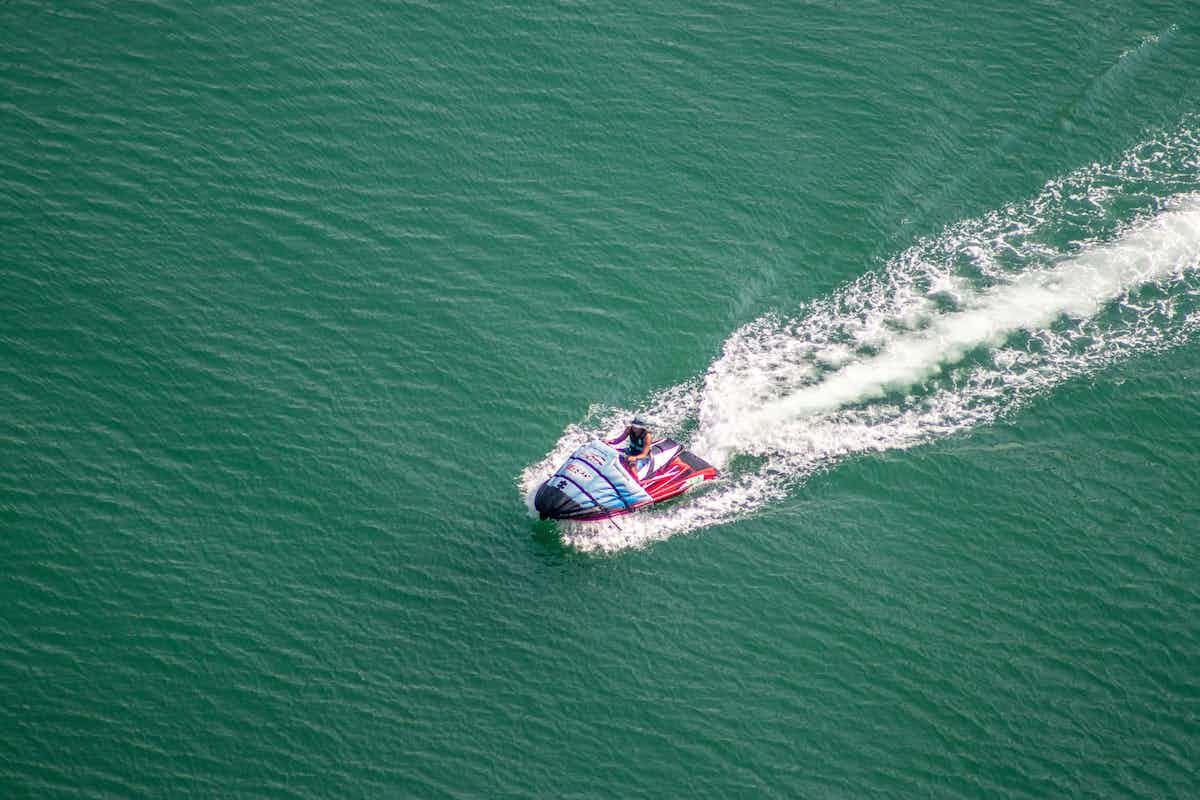 Choose the Right Yacht Tour Company in Dubai
When planning a trip to Dubai, it is important to choose the right yacht rental Dubai, company to ensure a safe and enjoyable experience. There are several companies offering different tours, so it's important to do some research before booking. Make sure you understand what type of equipment will be used during the trip, how long you will be on the water, and whether the trip includes food and drink. If you want to enjoy some fun activities while visiting Dubai, consider a yacht tour. These tours offer a unique opportunity to explore the city from the sea. You can see the best parts of the city without worrying about traffic or parking. The yacht is equipped with everything you need for an unforgettable journey.
Our Yacht Tour Dubai Packages with Water Sports
The great thing about water sports in Dubai is that there are so many different activities to choose from. You can parasail, jet ski, wakeboard, kayak, surf, sail, snorkel, scuba dive, or just relax on the beach. If some fun in the sun is your thing, consider a yacht rental Dubai. These tours allow you to take full advantage of the beautiful beaches while enjoying the thrill of being out at sea. You can relax on board while enjoying delicious food and drinks. The great thing about these tours is that you get to see the city from a different perspective. 
If you plan to visit in winter 2023 The best thing about these tours is that they allow you to get close to nature. You'll be able to access the secluded areas where you can swim and snorkel without worrying about other people around you. You Can Book a yacht tour Dubai and experience the best water sports activity in one place.

Kneeboarding
Kneeboarding is arguably the best entry into the world of water sports because it's both safe and exciting. The experience mainly includes knee pads for kneeling. The board is hydrodynamic, allowing you to reach insane speeds during the experience. The planks are pulled by waterwheels. The low center of gravity makes this experience safe for beginners. The duration of this experience varies from 15 minutes to 60 minutes, depending on your preference. Gain a unique perspective on the city of Dubai as you speed through the water.
Fly Board
It's an experience that combines the thrill of soaring like a champ, swinging like a dolphin, and soaring like a bird. Wakeboarding is possible almost all year round thanks to the calm and peaceful nature of Dubai's beaches. A certified instructor will introduce you to the intricacies of flyboarding. For those who don't know, a fly board is a hydro-powered jetpack that lifts people up into the air without being seated. Do not miss this experience at any cost!
Stand-Up Paddleboarding
This 30-60 minute activity requires you to paddle in an upright position and is more suitable for fitness enthusiasts rather than thrill seekers. Stand-up paddleboarding doesn't require rigorous training or safety equipment, and it can double as a super-stimulating workout (in the water, too). This activity allows you to relax and enjoy views of some of Dubai's world-famous landmarks. The instructors are always happy to show you how to get the most out of this activity!

Donut Ride
The Donut Ride is often described as "the ride of a lifetime". Get ready for lots of twists, splashes, and turns on this ride. An inflatable tube shaped like a donut becomes your resting place when you're being towed away by a speedboat. Let the driver know if you need more or fewer turns, depending on your preference. Admire the coastline of Dubai from a completely different perspective and enjoy those fleeting moments! The journey takes about 20 minutes.

Kayaking
A kayak trip is as much a learning as it is an enriching experience. Whether you're skating alone or with a partner, kayaking can be a lot of fun. This 100% safe activity also allows you to experience the stunning scenery along Dubai's coastline. Plus, kayaking gives you the chance to see some of the city's fauna. Kayaking allows you to go to unusual places that are not usually accessible by larger boats. However, this activity requires swimming skills and lasts between 1 hour and 2.5 hours.

Wakeboarding
Wakeboarding is one of the most famous water sports in Dubai. This activity requires participants to be able to swim as it takes you deep into the Arabian Gulf. Wakeboarding is like snow boarding but on water. You'll be strapped into a motorboat that will drag you across the water in a sinuous motion. Before the event begins, you will receive clear instructions from professionals to enjoy it safely. Waterskiing combines an adrenaline rush with

Water-Skiing
You could call this the ultimate water adventure sport in Dubai. Water skiing is exactly like it sounds. You will be standing upright on convex-bottomed skis and tethered to a motorboat. The boat will tow you through the bay at high speed. You will be able to feel the sea breeze on your face as you skim the glistening water of the Persian Gulf. You will be given detailed directions by your professional instructor before you set out. All you need to do as the boat picks up speed is to keep applying equal and opposite pull on the boat.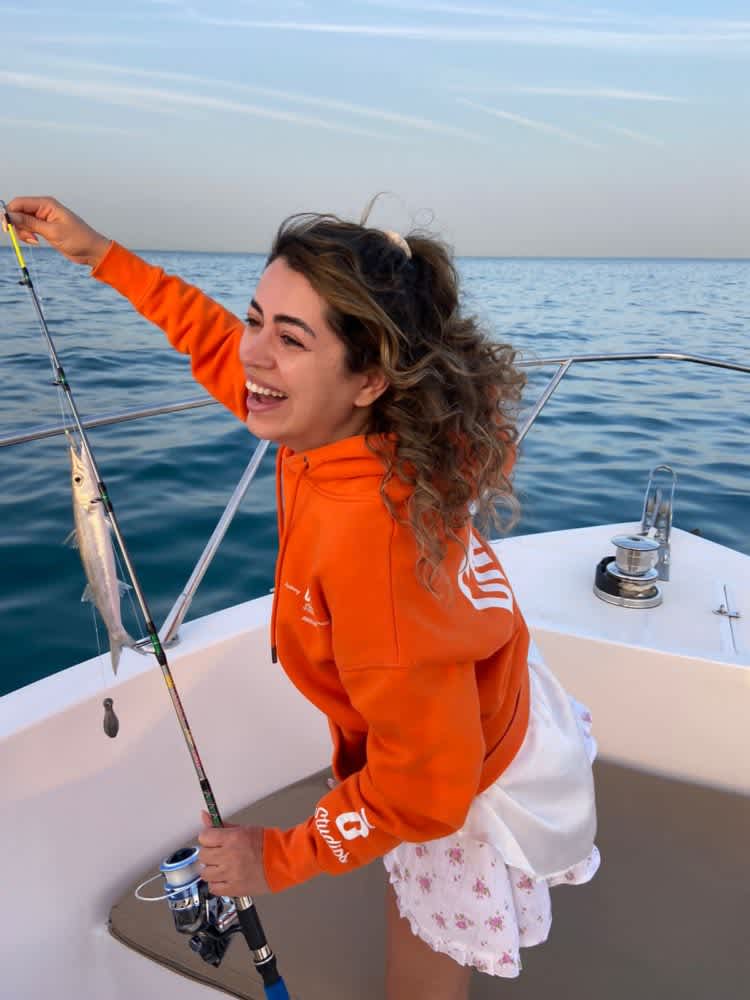 Deep-Sea Fishing
Dubai is not just about the high-society and ultra-modern experiences. There are some water activities that are capable of taking you back to simple days. Deep sea fishing is one of them. You can get away from the urban mess that we are all used to and spend leisure time on a boat fishing. The bay has several species of fish for you to catch, including Cobia, King Fish, small sharks, Sultan Ibrahim, and Barracuda. Listen closely to your captain to secure a larger haul. You may also be able to spot a few exotic species of birds when you are out in the sea. You can remain out on the sea for up to 5 hours. Book Yacht Party Dubai with Nanje Yachts. Contact us for Yacht Rental Dubai Marina